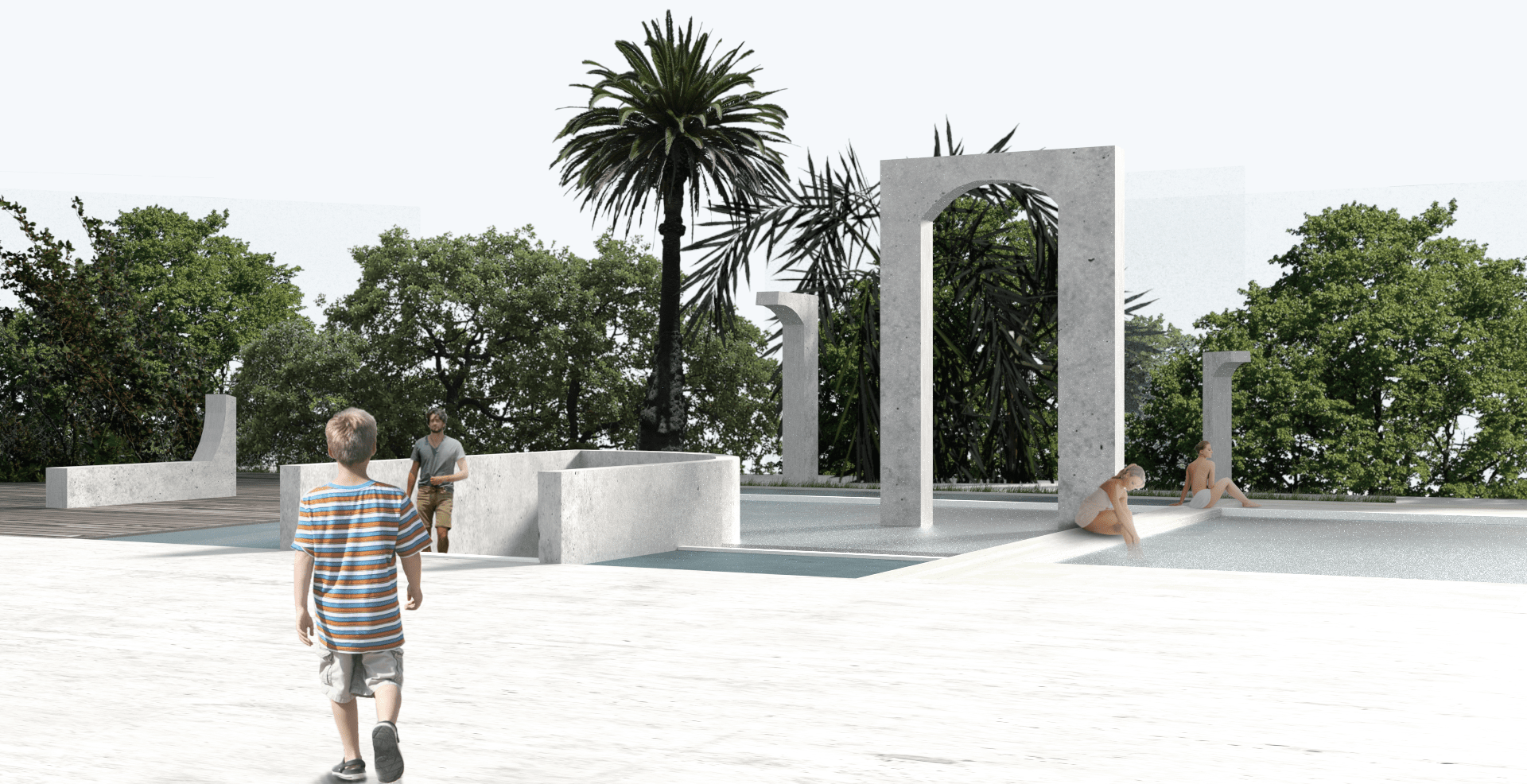 The Savannah Pool Complex is a new dimension submitted to the wellness of the human being. The complex is divided into two main sections: one dedicated to focus and another to relaxation.  Arches and arcades—inspired by swimming and diving as disciplines— traverse the project, creating order and rhythm in the focus areas while breaking order in the relaxation areas. The central arcade connects the upper level to the lower level of the site, splitting the main sunken body of the complex in two and connecting the internal circulation systems.
Site and historic context guide the project's successful design. Arches and openings from the adjacent historic wall serve as a generator of curves and lines that are used at macro and micro scales: from the design of the structure to the smaller scale of furniture and shower.
I considered the many possible scenarios one may experience in the complex. A staircase built inside the outdoor pool provides access to the lower level, mirroring an image borrowed from the historic opening, now creating a new dimension.
Below, a quiet hall promotes focus and self-improvement, not solely relegated to swimmers but for those craving respite and peace. Although the program required a long span structure that risked becoming impersonal, there's a sense of intimacy expressed by the materials, the use of light shining through the vegetation, and the adjacency of activities along with the small sculptural movements.